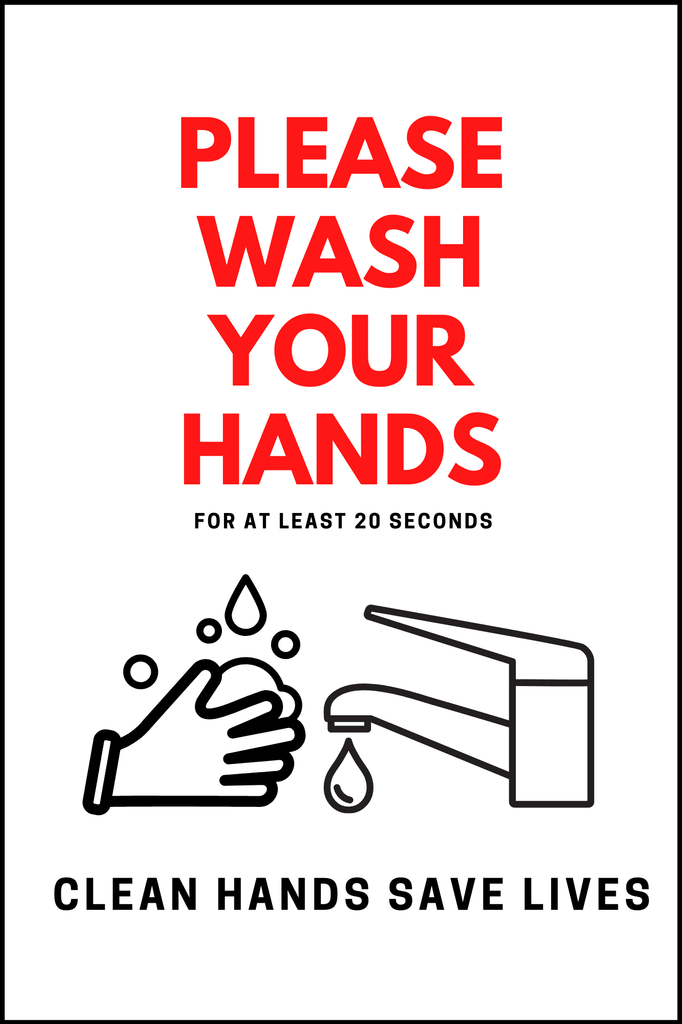 Wash Your Hands Safety Sign - 4mm 12"x18" Coroplast
$7.00
Health and Safety Signs: Wash Your Hands Sign
Physical Distancing Signs can be displayed as a friendly reminder to staff and clients to wash there hands either upon entering the retail business, office building, or construction site.
How to install the Wash Your Hands Sign?
The Health and Safety Signs are easily installed with use of tape, double sided adhesives, zap straps or propped on a stand.
Where to place the Wash Your Hands Sign?
The Wash Your Hands Sign can be zap strapped onto a fence at construction sites, in front of entrance ways, or displayed in the restroom at retail stores, grocery stores, and offices.
Wash Your Hands Sign Features
The signs are printed on coroplast, a corrugated plastic, allowing the signs to withstand moisture and weathering. The signs are great for both indoor and out door use.
Made of coroplast
Ideal for indoor and outdoor use

Waterproof and weather resistant
Printed using a UV inks

Made in Canada