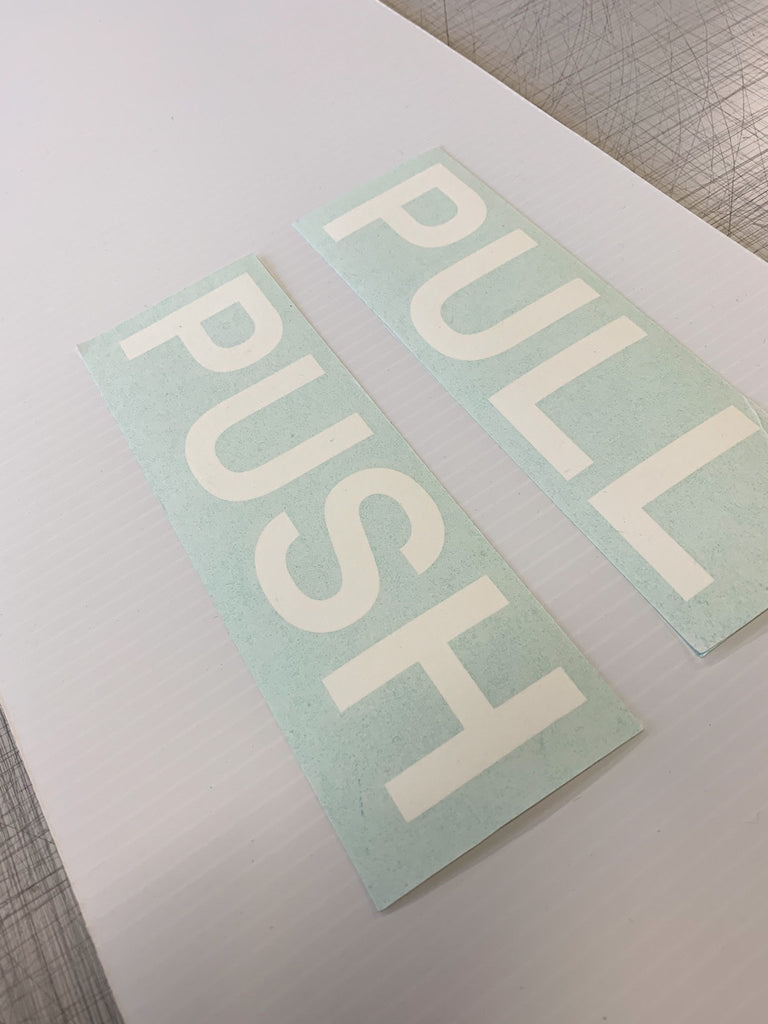 Push and Pull Door Decal - 7" Wide x 2" Tall
$8.00
Push and Pull Door Decals
Prevent accidents with push and pull door decals by informing staff and customers which way the door open and close. These common door decals are great for offices, retail stores, restaurants, and other commercial spaces with high foot traffic. 

Door Decal Information:
• Material: 3M Scotchcal ElectroCut Graphic Film 7725
• Pressure sensitive film adheres well to flat or simple curved surfaces
• Resistant to moisture absorption and status buildup
• Lays flat for easier assembly
• This decal can be applied on car windows, refrigerators, laptops, and any other smooth surface.
• The decals are rated to last for approximately 5 to 6 years outdoors.
• Decals are removable, but not reusable.

How to apply Door Decal:
1. Peel off the transfer paper (top piece). The design should come off with it.
2. Carefully position the sticker on the desire spot. Best laid on flat surfaces
3. Use a credit card and swipe over the sticker a few times before carefully peeling off the transfer paper.
4. Very slowly & gently peel off the transfer paper.

*Due to the nature of this product, all decals are final sale