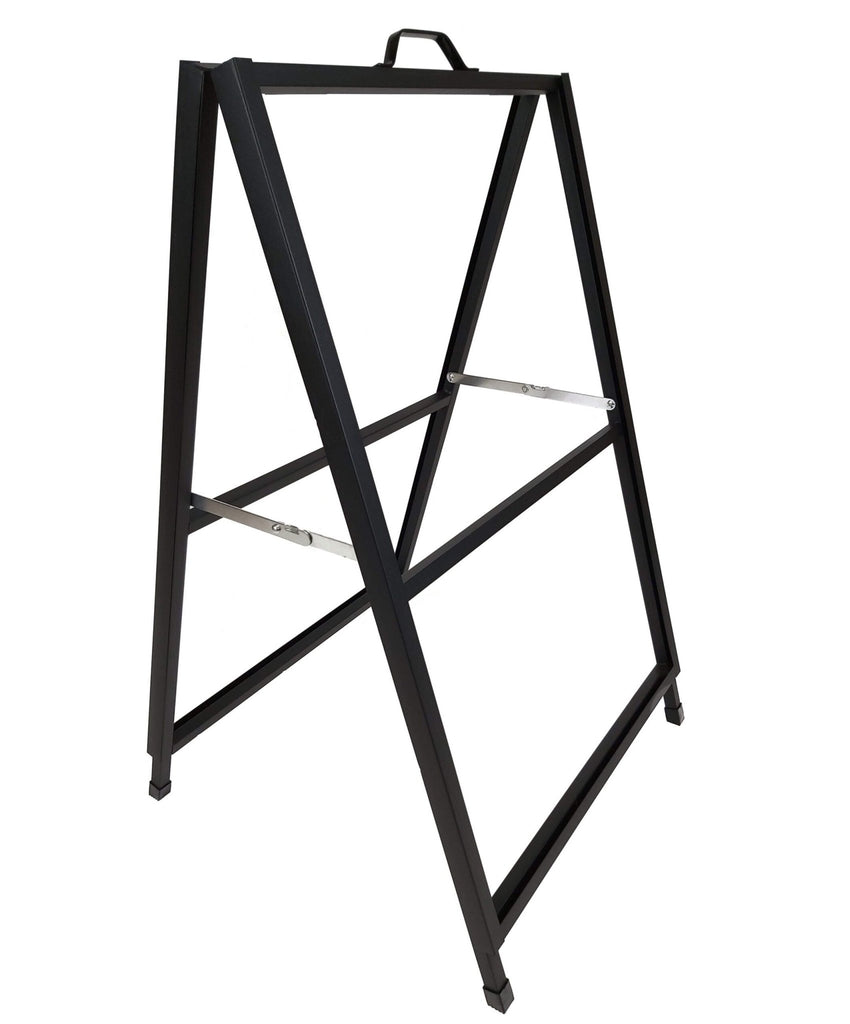 Sandwich Board A-Frame Sign Holder - 24" x 36"
$55.00 $75.00
Metal Sandwich Board A-Frame Sign Holder

Our metal sandwich board A-Frame sign holders are a popular side walk sign. The metal A frame sandwich board holds rigid sign materials up to 3/16" thick (sold separately). The sign holder supports two inserts 2' wide x 3' high. For ease of transport the metal a frame can be folded.
Where are Sandwich Board A Frames Commonly Placed?
You will commonly find sandwich boards and A frames placed on sidewalks and outside stores to draw attention to passing clients. The inserts on sidewalk signs commonly display enticing deals and promotional offers.
Features of A-Frames
Sign inserts easily slide in and out
Sign inserts are interchangeable 
Durable for indoor and outdoor use
Supports rigid sign material 3/16" thick or less
Large Sign Face - 24" Wide x 36" High
No tape, Velcro®, or screws needed
Hinges lock in open position
Sleek Black Finish
A-Frame Includes:
1 Metal A Frame Sandwich Board Holder
** Sign Inserts not included. Coroplast Inserts sold separately

Can I purchase a Sandwich Board A-Frame Sign with Inserts?
Of course, please refer to the following product which is a complete Sandwich Board A-Frame Sign with inserts.